The Life of Tigers in The Sunderbans, Corbett & Kanha National Parks with Stephen Mills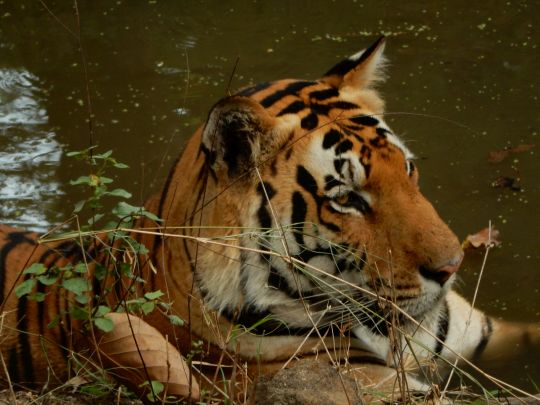 In December 2011 Stephen Mills led a ground breaking safari observing tigers in The Sunderbans and Corbett and Kanha National Parks of India. Tiger specialist and film-maker Stephen Mills, who has been studying tigers in India since the late 1980's, enabling him to understand their behaviour, follow the history of different family groups and photograph and film them.
The Sunderbans is a vast region of mangrove swamp, forested islands and small rivers with a healthy tiger population. In fact the park has more tigers than any of tiger reserve in India. Rarely visited by tourists this safari will enable you to explore the waterways, islands and forest where man and tiger co-exist and understand the plight of the honey hunters and the real life of tigers as never experienced before.
Corbett National Park still offers the wild and authentic experience, which the more popular parks have lost. Elephant-back safaris plus the chance to stay a night inside the park is very special, unique and an intimate experience. Kanha has a very healthy tiger population and is the best place in India to look for tigers. Immortalised in Kipling's Jungle Book, Kanha is a beautiful park and everything you could wish for with a good chance of seeing sloth bear, leopard and wild dog.
To read more about this amazing tiger safari click here
Photo credit: Liz Scott