Painting in Greece with Hazel Soan
Hazel Soan was painting with a small group of students in the Peloponnese in Greece in 2018. This is classical Greece at its best. Attracting only the most discerning visitors it remains largely untouched by tourism and traditional Greek hospitality hasn't been tainted by commercialism. The Peloponnese is a mountainous peninsular, linked to the mainland by the Corinth Canal, and studded with medieval castles and monasteries. Tucked away in the valleys and hanging precipitously from the mountainsides are many villages and historical sites.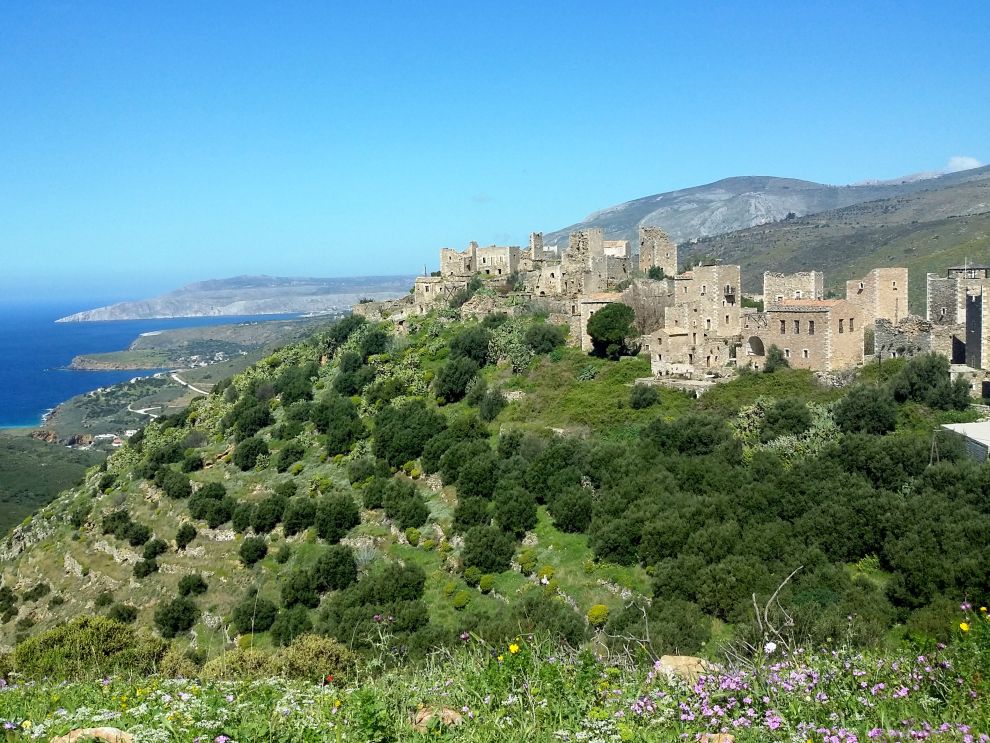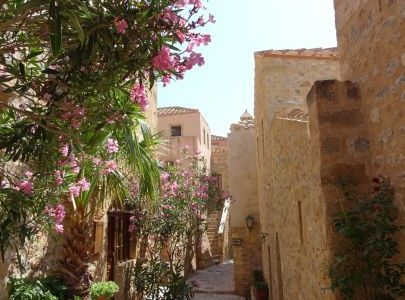 Monemvassia is on the easternmost tip of the Peloponnese and made for a prefect 10 day painting holiday. It is a Byzantine Kastro (castle) perched on a rock in the Aegean Sea and connected by a 400m causeway to the mainland. Once you step through the West Gate, which is Monemvassia's only entrance, you enter The Kástro (old town). The main street is lined with ancient houses and leads into Platía Damíou, with the Church of Christ in Chains and the local museum. You can access the southern ramparts from the square from where there are extensive views across the sea. Monemvassia is a maze of winding cobbled lanes that climb up to the Akropolis (citadel) and Agia Sofia. There are fine views over the lower town from here.